What To Expect
From the moment you enter our church, we want you to be encouraged and welcomed. We hope that you'll feel like you belong. Maybe you're returning to church after some time away, or coming to church for the very first time. Maybe you're an active church attendee who just moved to the Pueblo Area and needs to find a new church home. Whatever your story may be, you are welcome here.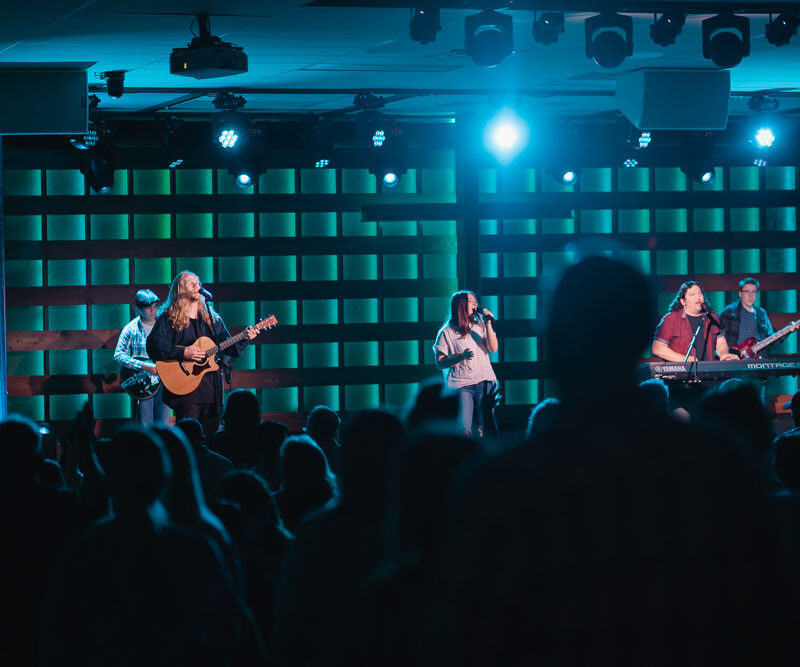 Our Services
Our weekend services are an opportunity for you to connect with God as well as other believers in a casual, inviting atmosphere. Our services include contemporary worship, a relevant message, and a time of ministry and prayer.
Got Kids?
If you have children, you'll want to take advantage of our safe and secure children's ministry called Fellowship KIDS which is designed just for them.
Be Yourself
Our concern isn't what's on the outside, but what's on the inside. Come as you are. Jesus accepts you just as you are when you come to Him… and so do we!
First Time?
When you visit Fellowship of the Rockies for the first time, make sure to stop in the foyer—just outside the Worship Center—after the service to talk with one of our pastors and get to know more about us.